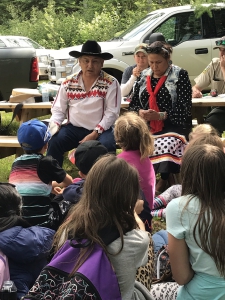 We respect the treaty rights, interests, knowledge and cultural values of Indigenous peoples, and we are committed to building strong relationships with the communities whose traditional lands include areas where we work and draw our resources.
We engage with Indigenous communities to support goals and projects and to exchange information. We work to build productive partnerships with and economic opportunities through cooperative agreements and initiatives and by providing contracts to Indigenous businesses.
We strive to create a working environment that is inclusive and welcoming for Indigenous people and to ensure employment, training and career paths are open to all.