Scholarships
Millar Western has created numerous scholarship opportunities for individuals wishing to further their education in a post-secondary setting:
University of Alberta: Millar Western Leadership Awards
These scholarships, endowed by Millar Western in 1989, are administered and granted by the University of Alberta's Student Awards Office. Millar Western Entrance and Transfer Leadership Awards are open to students entering undergraduate programs at the U of A, and are awarded on the basis of superior academic achievement and demonstrated leadership qualities. The company's endowment has grown over time and currently provides $3500 scholarships to 20-25 students per year. More than $2.6 million in Millar Western Leadership Awards have  been granted to date to deserving young recipients.
Information about the Millar Western Leadership Awards
How to apply for a U of A Leadership Award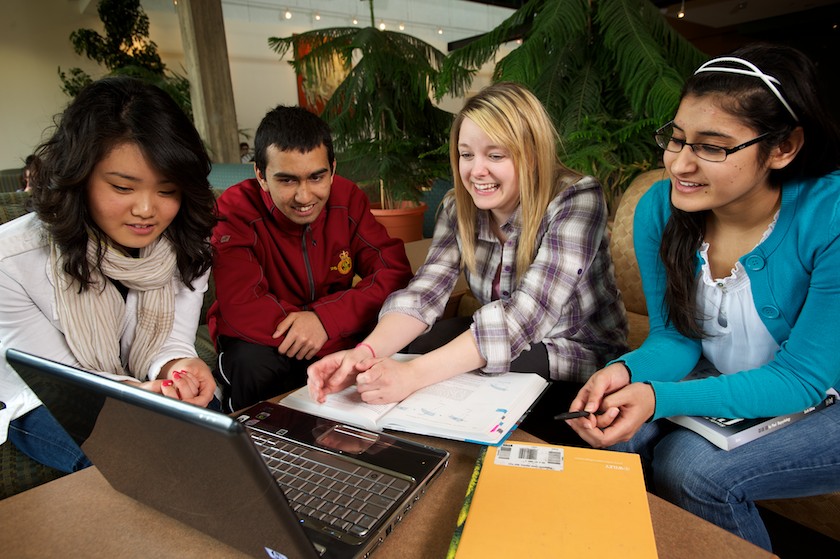 MacEwan University
In 2001, Millar Western contributed to capital enhancements at MacEwan University and established an endowment through which scholarships are awarded each year to B.Sc. and B.Eng. students who demonstrate outstanding academic achievement in combination with community involvement. The endowment currently grants $2400 per year in awards.
Information on Millar Western MacEwan University scholarships
Northern Alberta Institute of Technology
In 2015, Millar Western contributed to capital enhancements at NAIT and established an endowment through which $2500 per year in scholarships are awarded to students enrolled in Forest Technology and Power Engineering Technology programs.
Information on Millar Western NAIT scholarships
Alexis/Millar Western Scholarships
Under the Alexis/Millar Western Scholarship program, we award up to six $1,000 scholarships per year, and have granted a total of $89,000 since 2005. Students are selected on the basis of their academic performance, contributions to their community and plans for personal and career development.
2023 Alexis/Millar Western Scholarship Poster