Alberta, Canada-based Millar Western operates a bleached chemi-thermo-mechanical pulp (BCTMP) mill in Whitecourt supplied with fibre sourced from sustainably managed forests located close to our mill operations. Our head office is in Edmonton.
Edmonton Corporate Office
Our head office in Edmonton houses senior management and employees supporting company operations through their work in finance and accounting, human resources, marketing, logistics and sales, procurement, and information systems.
Whitecourt Pulp and Bioenergy Operations
We have been active in the Whitecourt area since 1921, and in 1926 built a sawmill on the site where we continue to operate today. In 1988, we expanded into the pulp business with start-up of a state-of-the-art BCTMP mill, and in 2017 we launched the mill's groundbreaking bio-energy facility.
We produce 350,000 tonnes per year of high-quality, totally chlorine-free, hardwood and softwood BCTMP, in a wide range of grades sold to papermakers around the world.  We are certified to the ISO 9000 standard for quality management and the ISO 14001 standard for environmental management. Our pulp mill maintains a family-friendly, community-oriented, supportive work environment, employing 150 people in a diverse range of rewarding careers.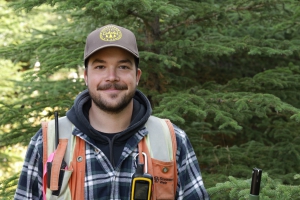 Our pulp mill is supplied with wood fibre from an adjacent sawmill in Whitecourt and through long-term supply agreements. All fibre is certified under the PEFC and Forest Stewardship Council® (FSC®) National Forest Stewardship Standard of Canada (FSC® C008999) chain of custody standards, and is sourced from Whitecourt-area forests certified under the SFI sustainable forest management standard.