Company Certifications
Already subject to some of the most stringent and effective forest management laws in the world, Millar Western has achieved certification under a number of highly regarded, independently audited environmental standards. Certification provides objective confirmation that trees are being harvested legally and forests are being managed sustainably.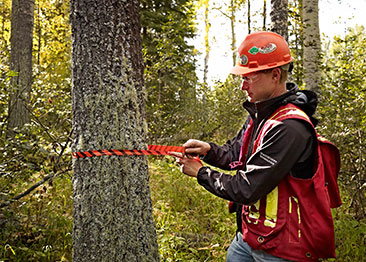 Our pulp, lumber and woodlands operations have all met the requirements of the demanding FORESTCARE code of practice, one of North America's first and most enduring programs governing care of the forest, environment and communities.
*SFM certification verifies that forest management practices are responsible and sustainable.
**Chain-of-custody certification reviews a company's system for tracking wood, from forest-of-origin to market, and helps guard against the entry of illegal or controversial wood into the supply chain. It also enables companies to make verifiable claims regarding the amount of certified fibre in their products.
View our commitment to SFI principles